Retirement. Time to kick back and relax and spend time with the grandkids, right? While retirement can be an exciting time, many questions arise about what it means for your health insurance. Many recent retirees are shocked to find out that Medicare isn't free, and to top that off if they didn't know to save for Medicare Part B premiums before retirement, money can get quite tight!
Have questions about Medicare supplemental insurance or perhaps need a Medicare supplemental policy? At McKnight & McKnight Insurance Solutions we can answer any questions you might have – including 'can a Medicare Supplement policy save me money?' Keep reading to find out more about supplemental health plans.  
What is Medicare and Medigap Insurance?
Medicare, the government provided health insurance for seniors, covers about 80% of healthcare expenses. The remaining 20%, which might include deductibles, coinsurance, and copays, can add up quickly and put a strain on a retirees fixed income. This is where a Medicare supplemental policy kicks in. Often referred to as Medigap insurance, a supplemental Medicare policy can help save money and fill in the gaps where Medicare is lacking.  
Keep in mind: A Medicare Supplemental Plan is not a standalone health insurance policy. It works with your current Medicare plan and is standardized to cover the same Medicare–approved services.  
How does a Medicare Supplemental Policy Work and How Can it Save You Money?
There are ten standardized Medicare supplements Plans (A, B, C, D, F, G, K, L, M, and N) and one high-deductible plan. Most Medigap plans are guaranteed to be renewable for life which means that if you consistently pay your premium, you are covered and cannot be denied coverage because of any health issues or advancement in age.  
Once your Medicare plan has paid its part (remember this is around 80% of costs), your Medigap coverage will pay most of what's remaining for any Medicare-approved charges. You can also visit any doctor that participates in Medicare, which is one of the best features of Medicare Supplemental Plans.  
Another important thing to keep in mind is that all Medicare Supplement Plans offer coinsurance for Medicare Part A hospitalizations with coverage up to 365 days after Medicare benefits are exhausted.   
Tip: Plan F pays 100% of all out-of-pocket expenses. If you are looking for an all-encompassing plan that will pay for everything, this one is it. Keep in mind that the premium might be slightly higher with a plan like Plan F due to its broad coverage.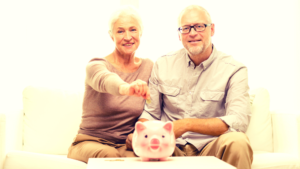 What Does a Medicare Supplemental Policy Help Cover?
In general, a Medicare supplement policy will help with these expenses: 
Medicare Part A coinsurance hospital costs afte

r

 

your 

initial Medicare coverage is 

used

 

Medicare Part B copayment

 

Blood (first 3 pints are free)

 

Hospice care (coinsurance or co-payment)

 

Skilled nursing facility care (SNF) coinsurance

 

Part A and Part B Deductibles

 

Foreign travel emergencies

 

Part B excess charges

 

Preventive care coinsurance (Medicare Part B)

 
Things to Consider Before Signing Up For a Medicare Supplemental Policy:
Start by asking yourself these questions as you consider new coverage: 
What medical expenses are you currently paying for that your Medicare coverage does not cover? To figure out these expenses, add up your copayments, deductibles, and coinsurance. 

 

How is your health? Do you have any new ailments or need any additional medical care than before? 

 

How often do you need to go to the doctor or hospital? Do you have any future plans for surgeries, medical procedures, or hospital and/or nursing home stays? 

 

Is the cost of a Medicare Supplemental plan lower than what you might pay out of pocket for the gaps in your Medicare coverage? 

 
We're here to help you decide if a medicare supplement insurance policy is right for you. Call us today or request an appointment here.  
Keep In Mind Medicare Supplement Open Enrollment Dates
It is very important to understand and keep in mind when the open enrollment period for Medicare supplement policies begins and ends. If you fail to purchase during the open enrollment period, this can add significant additional costs to the Medicare supplemental policy. You also might be denied coverage, or any pre-existing medical conditions that you might have may not be covered for a set period. 
When Does Open Enrollment Occur? 
Open enrollment begins the month that you are 65 years old 

and 

enrolled in Medicare Part B.

 

You have 6 months to enroll from that date. 

 
During open enrollment, you cannot be denied a policy for preexisting health conditions. You also do not have to go through medical underwriting. 
As you can see, a Medicare Supplemental Plan can help save significant money and keep you covered in the instances that Medicare doesn't cover all your expenses. We hope that this article has helped ease any concerns, and answered any questions that you might have about Medigap insurance plans. If you still have questions or need advice, give us a call at 813-792-2301. We are more than happy to help!
Picking a Medicare Supplement Plan
Need help navigating Medicare Supplemental Policies? McKnight & McKnight Insurance Solutions will ensure that you have the coverage that you need for your specific situation. Our agents have the experience and resources to find the perfect Medicare Supplemental plan for you. Call our family-owned business today at (813) 792-2301 to schedule a phone appointment or web conference from the comfort of your home. 
"New to Medicare? Check them out. Medicare questions can overwhelm most people. Bob explained plans and gave me direction to choosing one that fit me. Very professional and easy process when someone guides you.
Plan in place and a wave of peace taken over. Fabulous!!"

— 5-star Google review from client Brenda W., Clearwater, Florida