McKnight & McKnight is a fully independent family-owned insurance brokerage.
For 22 years, we have understood our clients' concerns in finding the very best coverage for their hard earned dollar.
Are you confused about all of the options out there?
Need help understanding all of the insurance jargon when researching policies?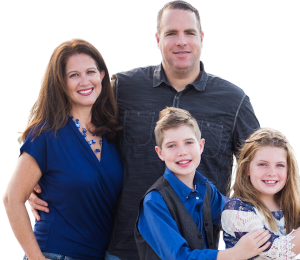 We make shopping for insurance SIMPLE. Whether you need single or family coverage, we will listen to your concerns, analyze your needs and shop all carriers to find the most optimal insurance product–saving you time and money. Best of all, there is NO COST to work with us! We truly love what we do and are passionate about helping others. Through superior service, our goal is to make a client for life.
We are licensed insurance agents and specialize in individual health insurance for the self-employed, individuals and families and work with numerous insurance companies throughout several states. We can help with on exchange (Affordable Care Act, Marketplace or "Obamacare") and off exchange health insurance policies. Other products also include medicare supplement, life insurance, dental, vision, disability, critical illness and supplemental insurances.
Our clients include individuals and families:
Self Employed/Small Business Owner
Independent Contractors
Workers Compensation Exempt
COBRA (continuation of coverage from previous job)
Recently Moved to area
Frequent Travel (domestic and international)
Retirees
College Students
Pre-existing Health Issues
Group coverage too costly
Why do business with McKnight Insurance?
Unlike a captive, or direct insurance company who only offers their own proprietary products, our agency is 100% independent of any one company. Many insurance consumers don't fully understand just how important that really is.
When it comes to something as important as insurance, it's imperative that you work with an agency who has an in-depth knowledge of multiple insurance products, companies, and guidelines — not just one.
At the end of the day, what separates one agent from another, is their ability to proactively service their policy holders, and their knowledge of the insurance industry, products, and different situations that may present themselves to their clients.
Independent Agent Vs. The Rest
Here is a quick comparison of the differences between an independent agency like us, and the various other types of companies that are out there: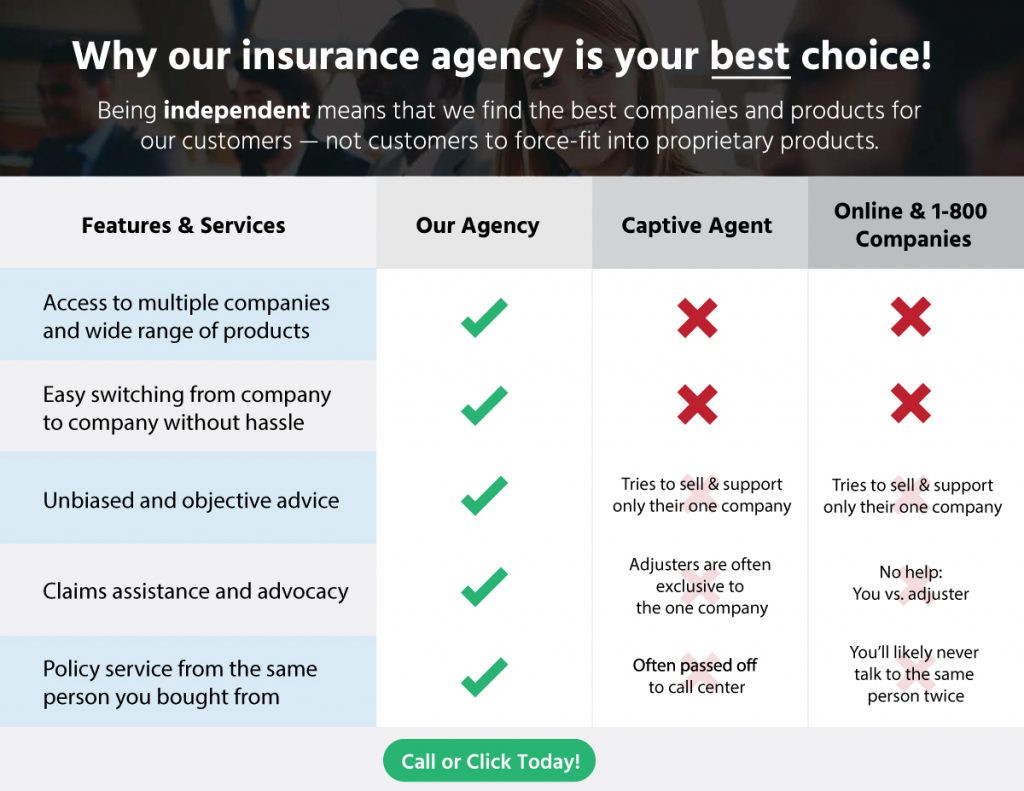 If you'd like to get started with a complimentary quote and/or policy review, we'd be happy to help you any way we can. Simply complete the fields below to get started online in a matter of seconds.
We appreciate the opportunity to help you, and look forward to servicing your insurance needs! Feel free to call us directly if you have more detailed questions.